about us
---
At Tate Partners, we deliver a range of personalised and specialised business services to help our clients succeed.
History
Joseph Eid founded the firm in 2000 and since then it has gone from strength to strength resulting in many long-standing client relationships. In 2012, after more than a decade of quality service, Joseph and the team introduced Tate Partners as the new name of the firm. In January 2018 Michael Cortis joined Tate Partners and was appointed a Director in July 2021.
Over the years, Joseph and his team have helped many clients succeed, helping family-run businesses continue from generation to generation, as well as guiding small businesses into sustainable and profitable organisations.
Before starting the firm, Joseph found many clients were not getting the service they needed from their existing accountants and saw a need for a high quality business service. With this knowledge and awareness, he set out to build a firm to meet these needs.
Personal service with the knowledge and networks you need
Tate Partners prides itself on offering personal services with the local, national and international knowledge and expertise you need.
Tate Partners brings a corporate approach to business advisory and offers small businesses the benefits of big business thinking and knowledge. Our focus is on providing our clients with a tailored service to help grow their wealth.
Our tailored service packages provideflexible yet detailed services, which add value to your business and deliver results. Our packages are as varied as our clients; from essential tax compliance through to a full service offering including CFO level advice, annual general meetings and quarterly business health checks.
Whatever you need, Tate Partners is ready to help.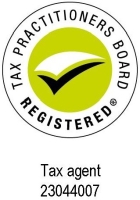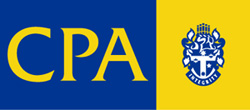 ---
community
At Tate Partners, we believe in supporting the community in which we live and work. Like our approach to business, we work closely with our clients to raise funds to assist in making a difference to those in need.
Each year the team at Tate Partners and our families join in the Run for the Kids under our team name 'Hands on Heart'. This event raises much-needed funds for the Royal Children's Hospital Good Friday Appeal.
Find out more about our involvement